The event that defined a group of rag tag mountain bikers from all over Colorado lived on this year in Moab, UT. Originally dreamt up by Liz Cunningham and Tricia Shadell, it was created with the idea to throw a killer birthday bash in the desert.  It would be a weekend spent riding bikes with an invite only group of close friend and plenty of beers and tunes to keep the party going strong.  The event also corralled our group and helped lead to the creation of the ColoRowdies Mountain Bike Crew.  What happened that first year of Burning Bike was memorable enough to keep the tradition going for years to come.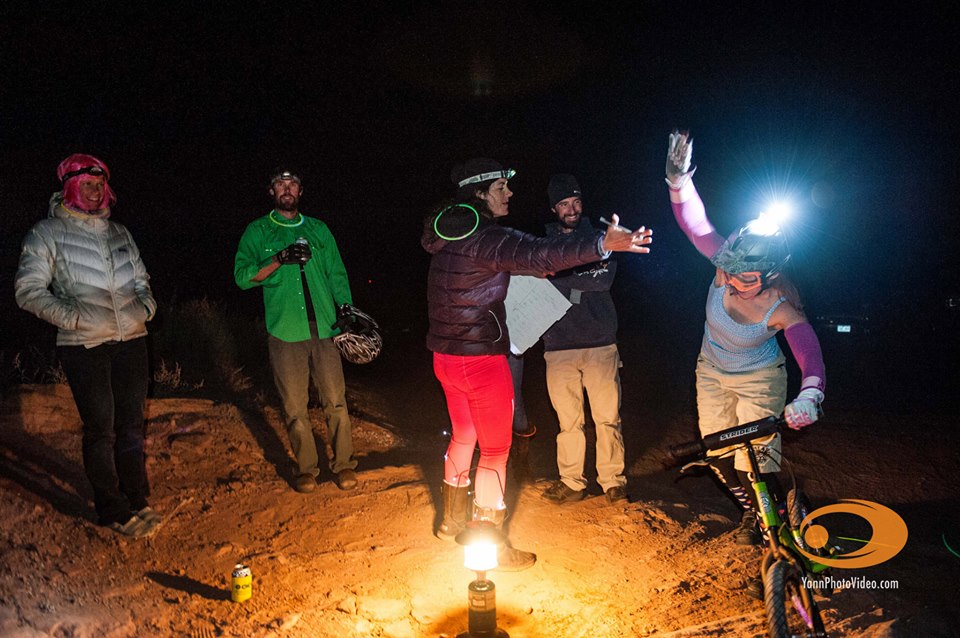 So what's the big deal? Doesn't every group of mountain bikers have a large weekend getaway together?  The unique idea for Burning Bike was for adults to race children's Strider Bikes down a multi stage enduro course.  This turned out to be pretty fun and very popular.  The event has more than doubled in size from the original 20 or so that attended in 2013.  Burning Bike has hosted friends from all over who drive hours to spend the weekend shredding around the rocks and sleeping under the stars.  Tradition has it that the event be held in the F Loop of the Sand Flats Recreational Area as we did that first year.  The dance rock, the enduro stages, the finish line, the basecamp are all perfect and sentimental to this group and the event.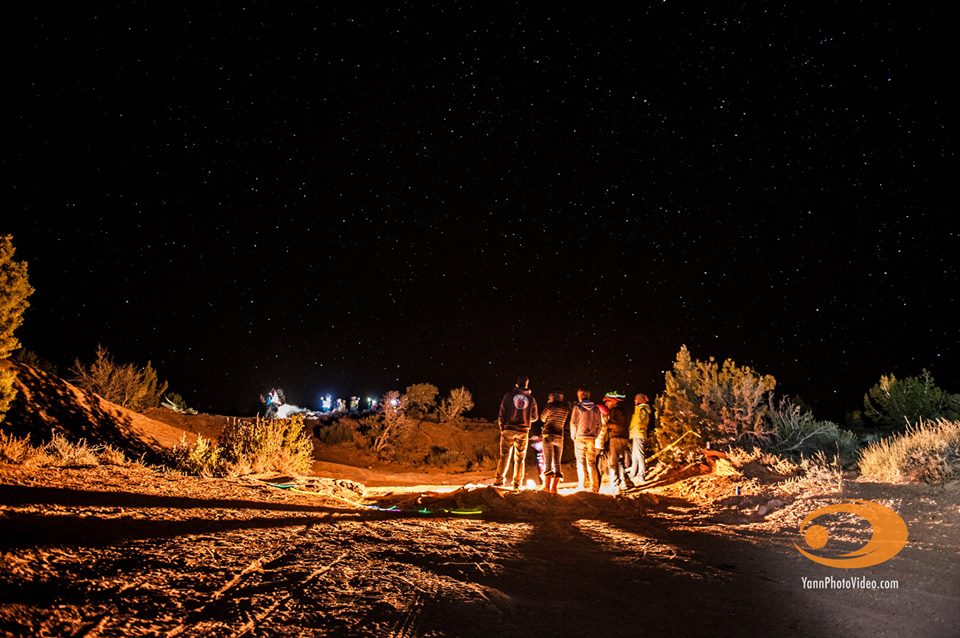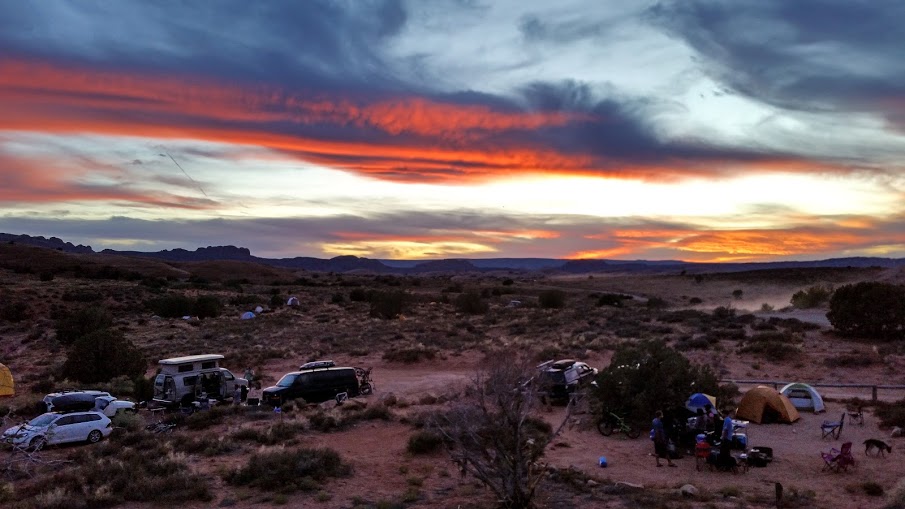 We brought much attention to this event through social media over the past few years. I became the event promoter in 2014 and with the support of Liz and Tricia we have legitimized our event.  We have received support from Strider and several other companies to help pull it off.  The level of stoke is high for Burning Bike and Strider Huge Rock Enduro.  However, the level of growth is more than this invite only, underground event can contain.  We want to share this event with new comers, but we've come to realize that we need to limit the size of the group we bring to our current location.  We feel it's time to make a decision :: make the event smaller and reduce the number of invites or blow it up in a new location for all to enjoy.
This year the festivities kicked off with sparks flying atop a massive rock overlooking F loop. Our rowdie friend, Justin Reiter had been researching some long exposure, night photo techniques and wanted to put his steel wool and eggbeater trick to the test.  We scrambled our way up the steep rock with bikes and beers in hand. We took our places and started the photo shoot.  The results spoke for themselves :: Burning Bike 2015 was going to be one to remember.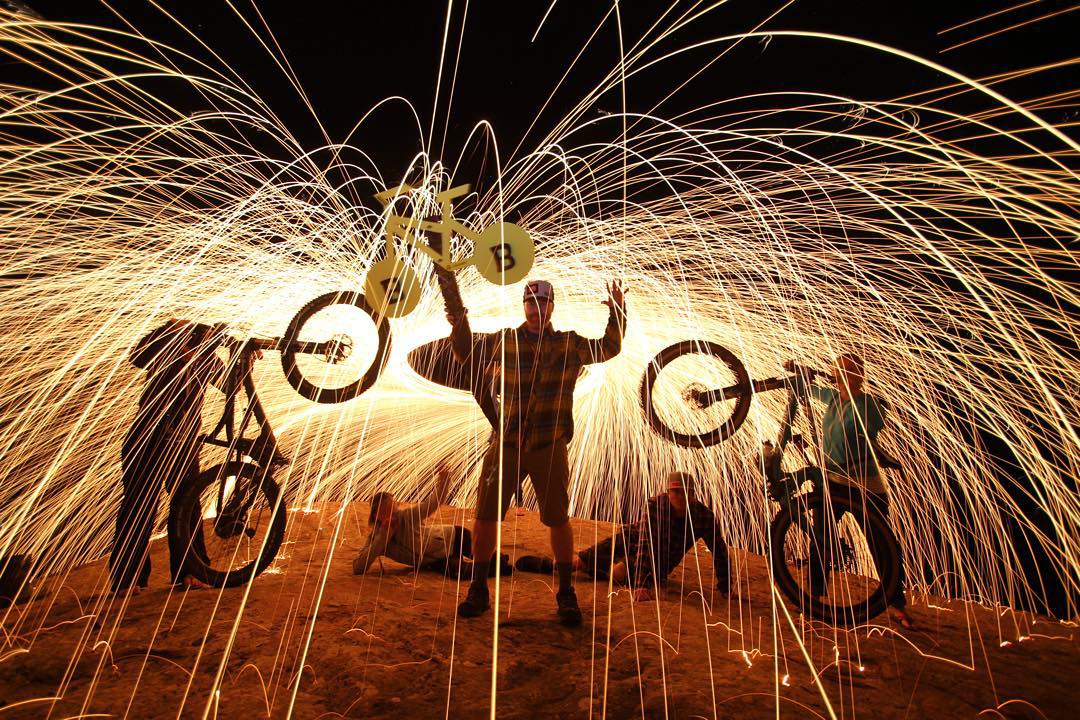 Friday morning began with set up at basecamp promptly followed by loading bikes and breakfast. Our normal routine includes stopping by Love Muffin Café to fuel up and get our caffeine fix prior to pedaling.  It's always great to see local shredder, Jenna Gardineer, smiling behind the counter and whipping us up some amazing food.  Other friends joined us at the coffee shop; new comers and O.G.'s soon completed our crew for the day.  On the agenda was up Hymasa to full Captain Ahab; a relatively short but challenging ride.  The fast and techy descents are only outdone by the awe inspiring views. Everyone in the group killed it and the ride ended with limited mechanicals and no injuries.  The mandatory post ride beers in the parking lot were ice cold as the warm desert sun hung high in the early afternoon sky.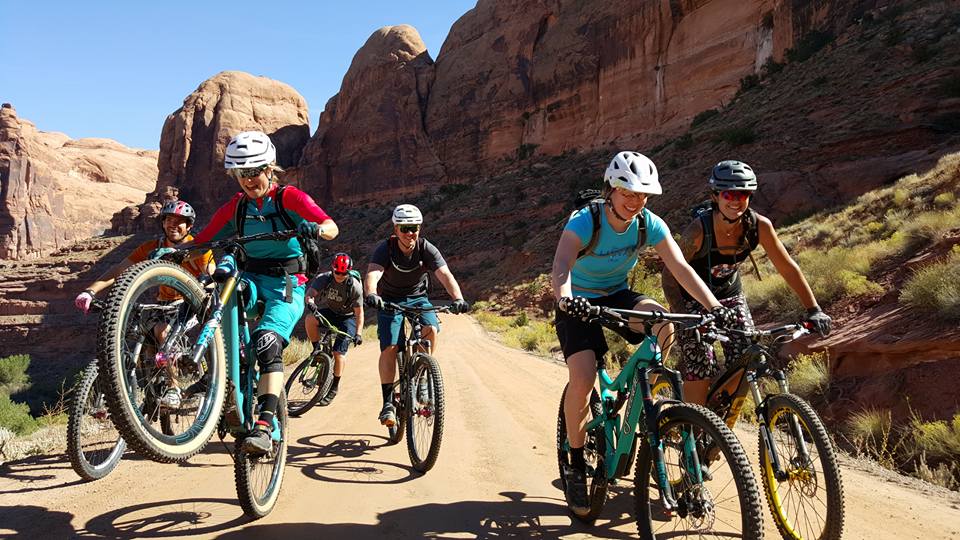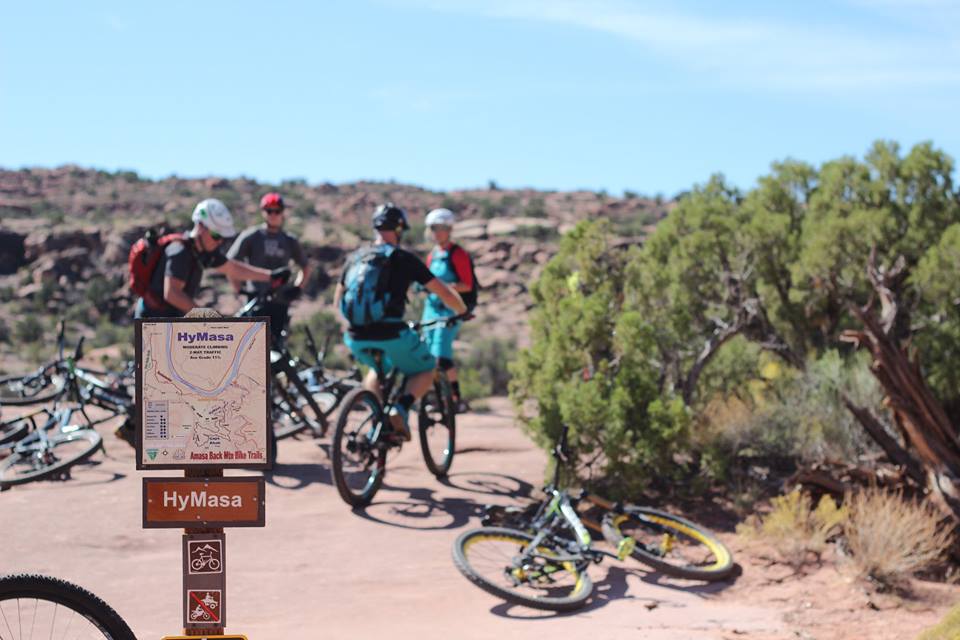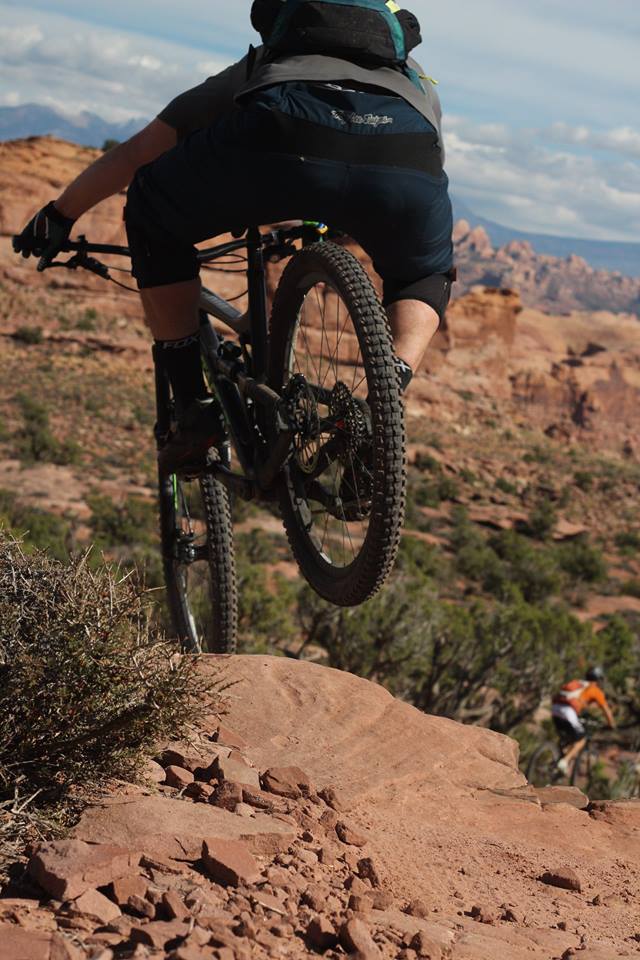 As the air cooled and the sun began to set we found ourselves back at basecamp as more bikers rolled in by the minute. The evening kicked off with some bag tossing and Stone IPA drinking.  Darkness set in quickly and it was time to stoke a fire and carve pumpkins at basecamp.  We all knew what was about to happen and soon basecamp was filled with "Wild Wild West" themed folks ready for a dance party.  We made our way to "dance rock" and turned up the volume for our annual Huge Rock Dance Party.  Glow sticks have become a staple for Burning Bike.  The sea of colorful glowing lights makes for amazing photos against the pitch black desert landscape.  Rowdiness ensued and the party went on into the wee hours of the morning.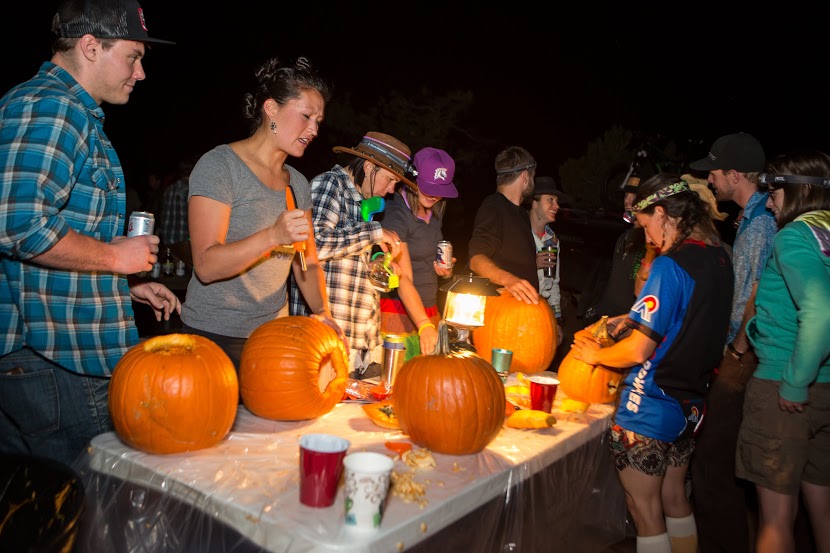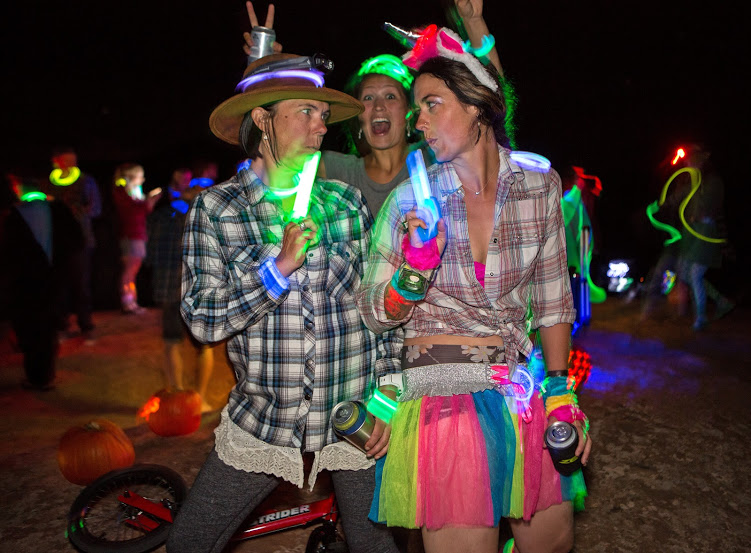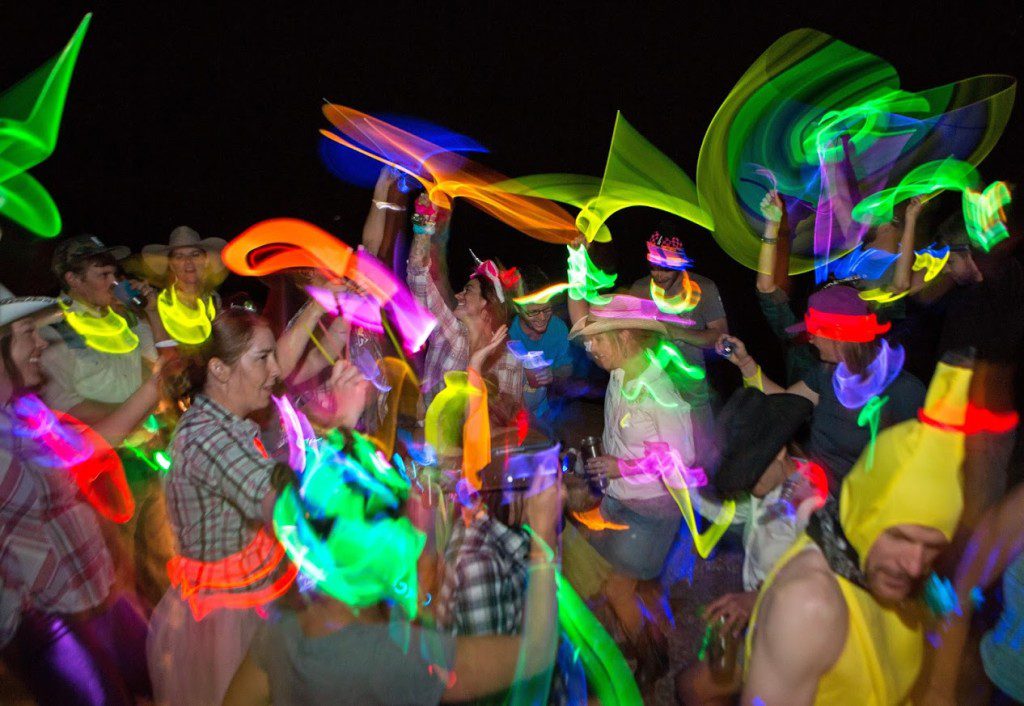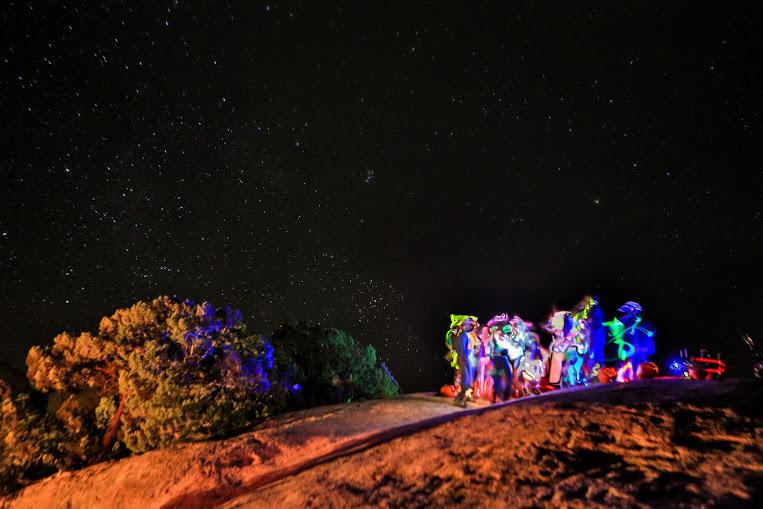 Somehow, we all made it to Rim Cyclery for the 10:15 AM shuttle; three vans courtesy of Whole Enchilada Shuttle Co. took us up Geyser Pass road. Several other friends were forced to find their own way up to join us for the ride as we maxed the capacity of the first 3 vans.  This was a record for our crew with 40+ people gathered together and geared up to ride The Whole Enchilada.  The weather could not have been more perfect.  Mild morning temps, tacky soil, sun beaming and not a cloud in the sky.
Once at Burro Pass the photo session began. The ladies were getting rowdie per usual as they grouped up for team #ladyshred photos in their tutus.  Our massive crew broke into sub groups as we snaked our way down the evergreen and aspen lined single track.  It was a timeless site as we descended our way through the different ecosystems of the Whole Enchilada.  Equal parts men and ladies all of who shred on bikes laughing and ripping in pure bicycle bliss.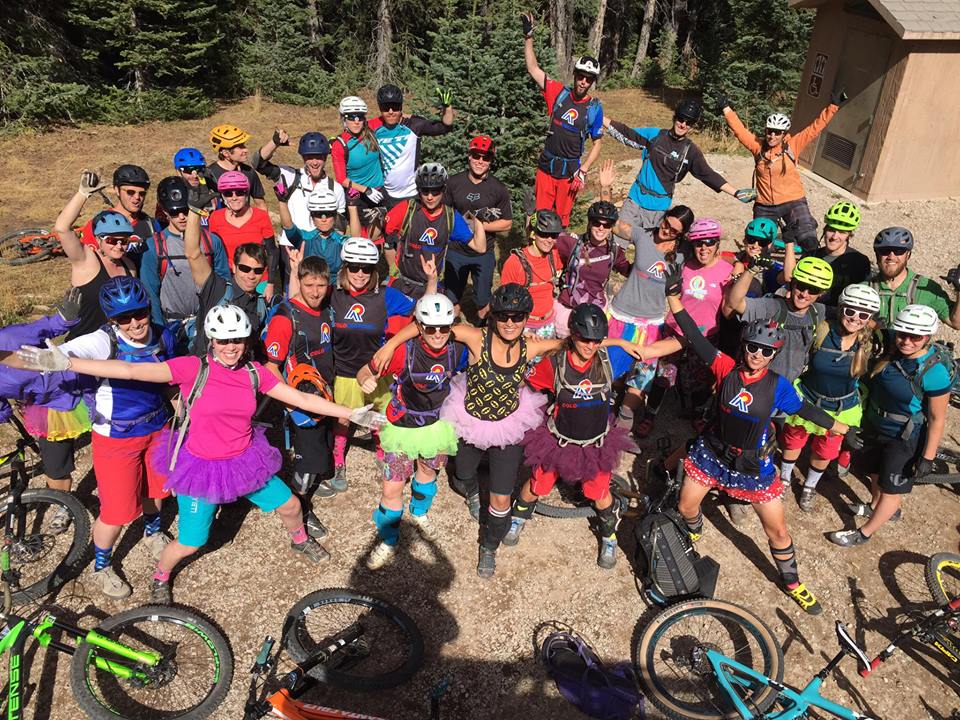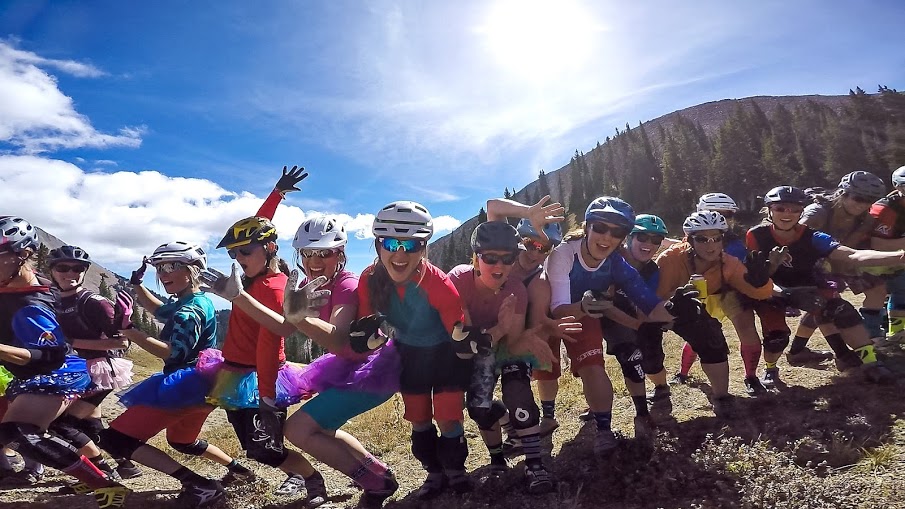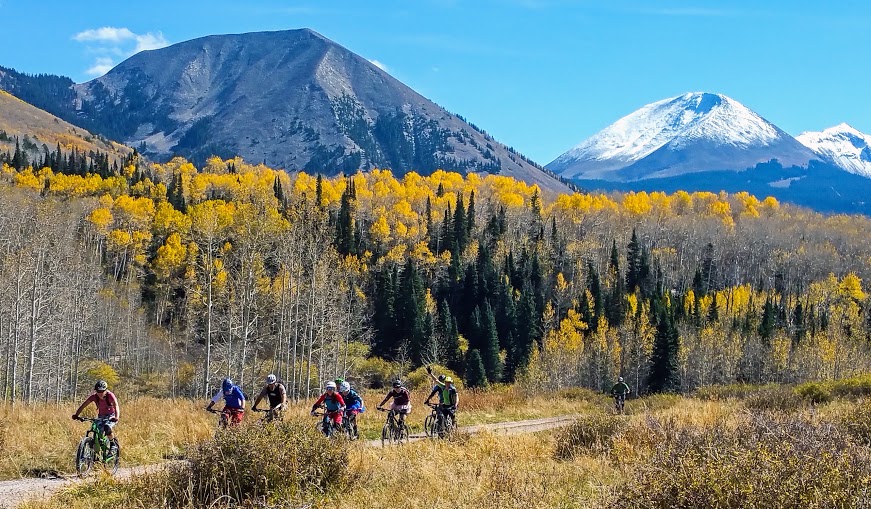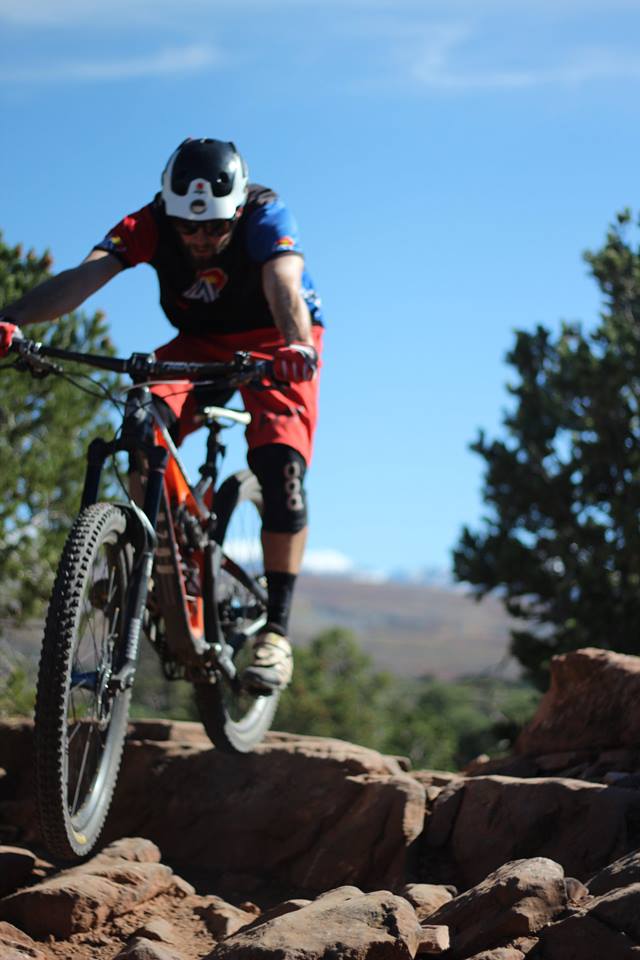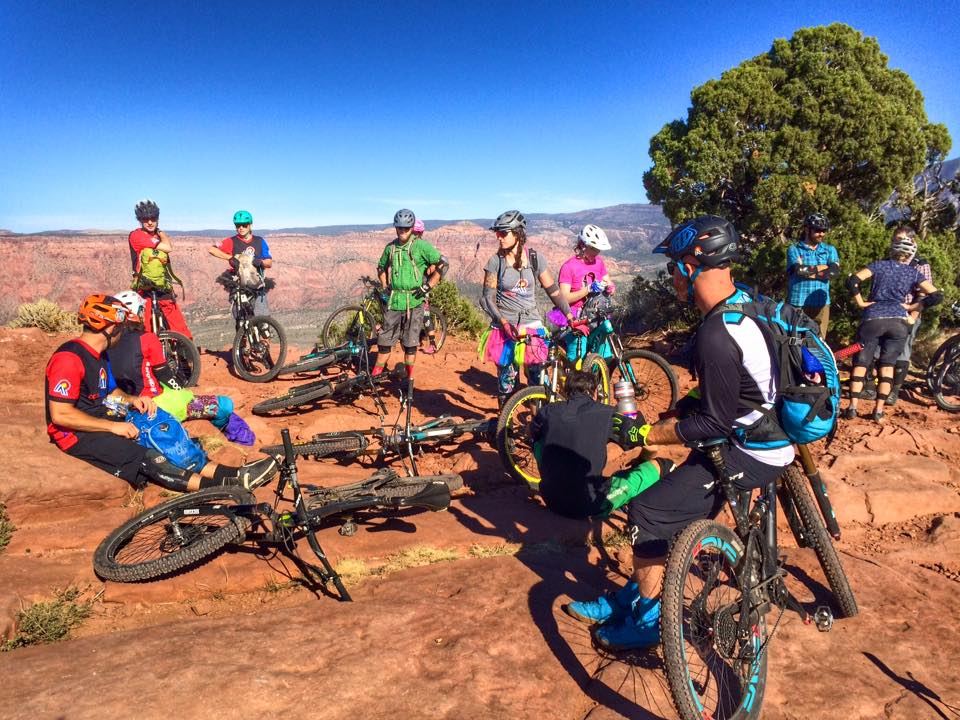 As the final night and grand finally of Burning Bike approached we received notice from fellow rowdies that an unwelcomed guest had joined us at F Loop. As the DNR ranger approached our camp area we all became quiet and restless in anticipation as we knew our intentions for the night may be frowned upon.  Liz and her course building helpers had already laid out stage 1 of the Strider Huge Rock Enduro course and several hundred glow sticks lining the course were in plain sight of the ranger.  We respectfully answered his questions and he ours.  He threatened to arrest members of our group if there were reports of us making any noise past 10 PM.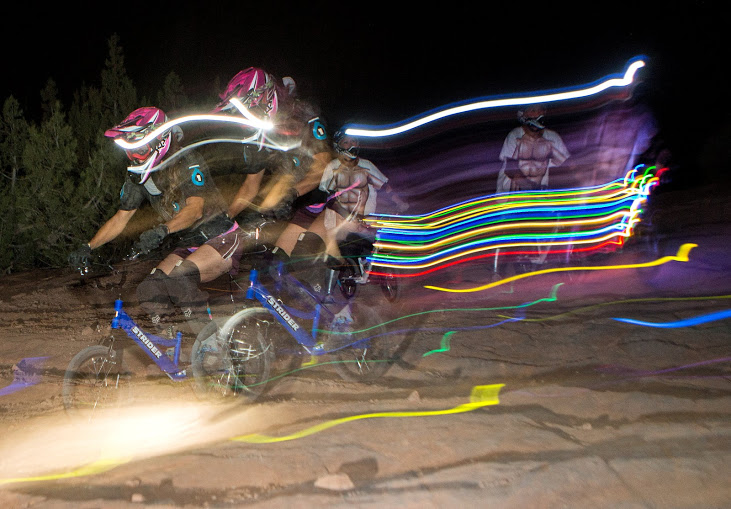 We knew at that moment that our annual event could not go on. There was no way we could be discrete enough to hold a night enduro race where loud cheers could be heard from far away.  We had other campers in our area who undoubtedly heard our Friday festivities and we admittedly went too hard that night.  With much disappointment and hurt feelings we cancelled the race.  The 3rd annual Strider Huge Rock Enduro was not to be.
We invited participants to gather on the course for a freeride session and photo shoot. We had to shut it down and be fairly quiet by 10 PM, not something we could typically comprehend.  With the threat of being ticketing or arrested we had no choice.  Instead of racing down a gnarly course on Strider Bikes we found our crew huddled around a roaring fire with live guitar and singing.  We sipped beers and whisky late into the evening.  We chatted and laughed our way through night two without insult or injury.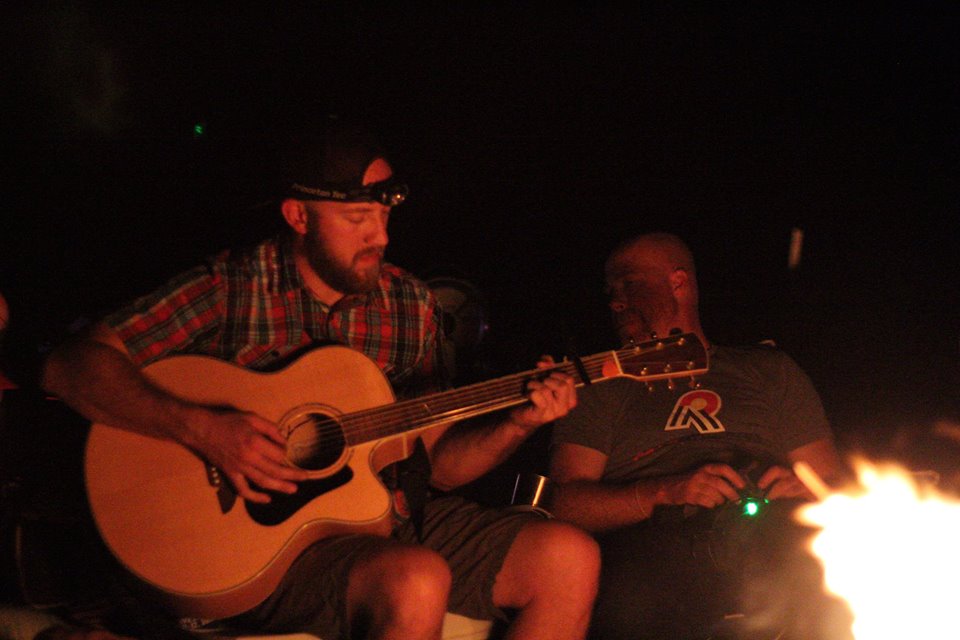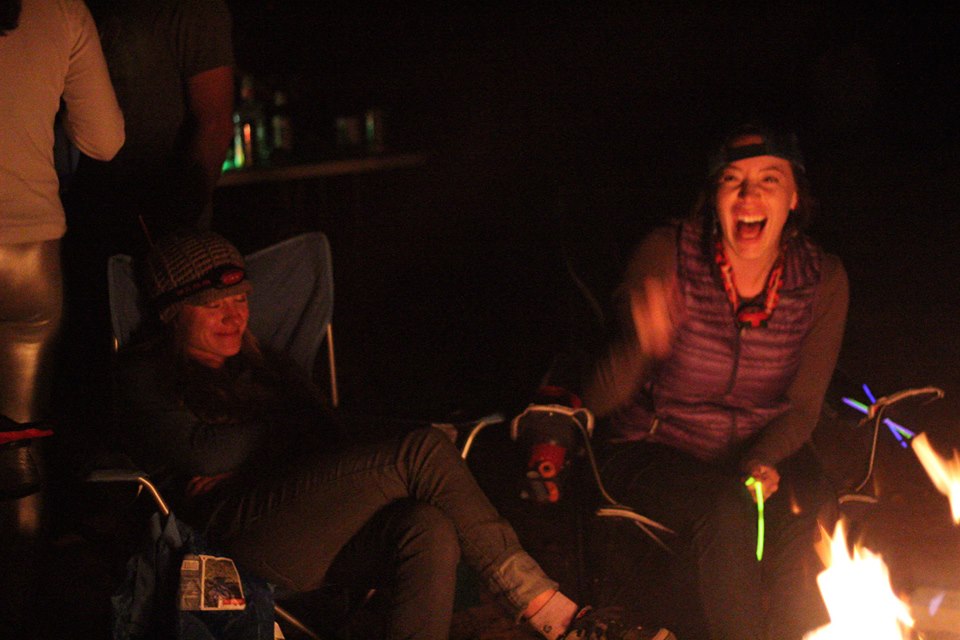 Sunday is a day of clean up and final rides before departing from Moab. We make it our mission to leave Sand Flats spotless after our weekend shenanigans.  After a bacon-filled breakfast and a thorough sweeping of the grounds I made my way to Love Muffin for one last tasty morsel.  I chatted with some friends and we said our goodbyes.  Many folks went on to ride but I needed to get on the road to complete my 6 hour trek back to Denver.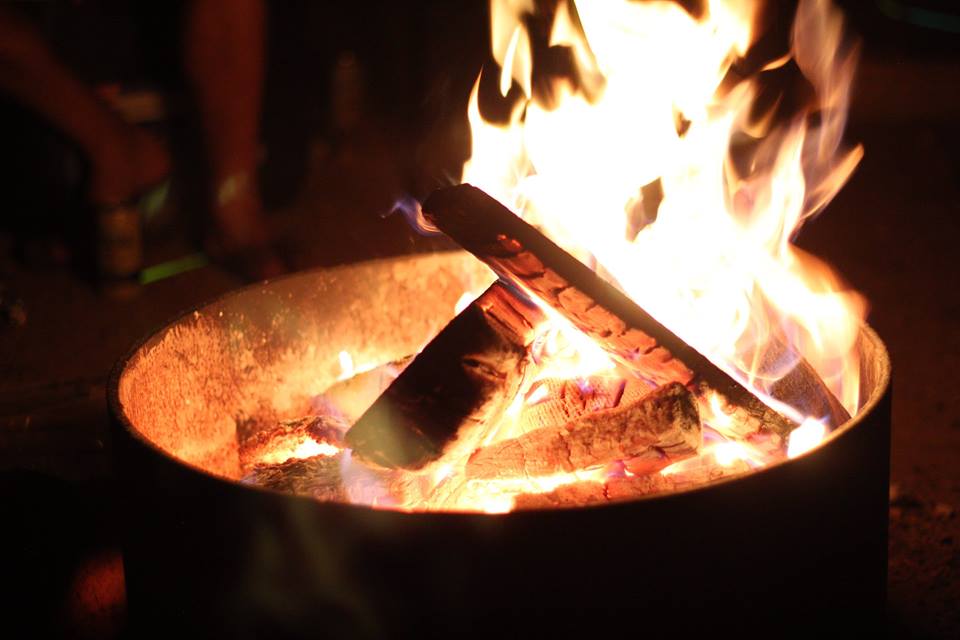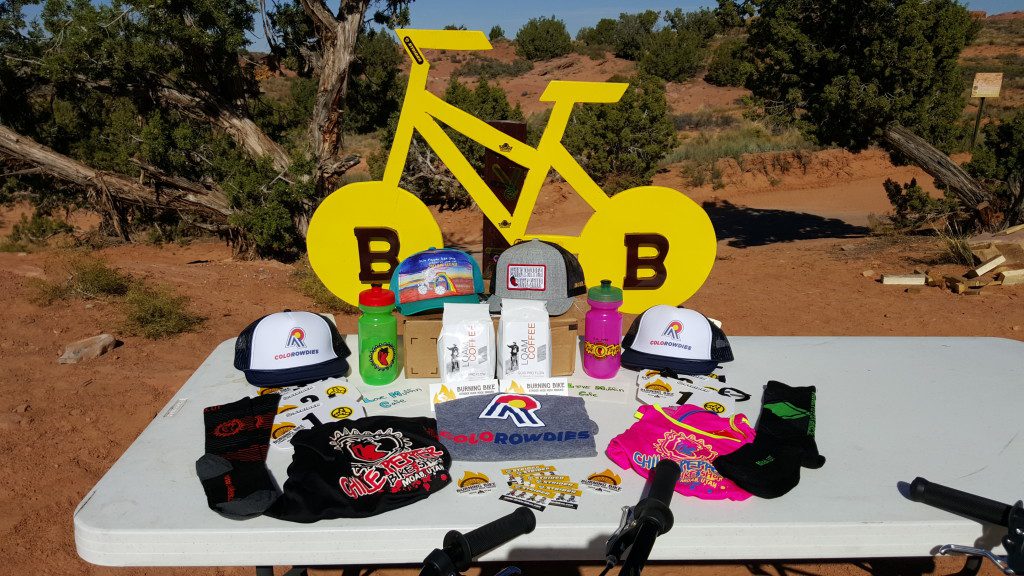 As disheartening as it was to have our sole purpose for the event shut down we all had a great time this year. Having our dreams dashed left me with one thought in mind.  I knew we would have to plan better next year.  Our tiny, underground, invite only event has grown exponentially over the past three years.  We got too big for our current format and location.  I knew we were taking a risk and I learned from my mistakes this year.  We had awesome support from Strider, Loam Coffee, Love Muffin Café, Chile Peppers Bike Shop and Stoken Female Bicycle Jewelry.  I can vision this event really taking off and growing to a large scale.  I can also see it being reeled in and kept solely for our crew.  Regardless of the direction of Burning Bike I'm already looking forward to next year.  Good traditions die hard and our crew will rally together to keep this sacred event alive.  We will stride on!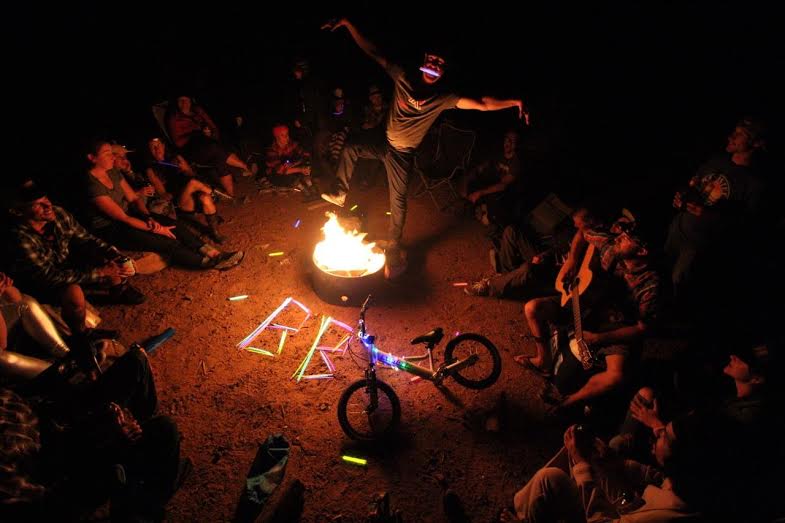 To see more epic photos on Instagram search #burningbike2015, #striderhugerockenduro and @colorowdies
Words :: Tony Bentley // President :: ColoRowdies Mountain Bike Crew & Yeti Cycles Ambassador