September

2017

Sun
Mon
Tue
Wed
Thu
Fri
Sat

9

Backcounty Lifeline Training

•

17

Rocky Mountain Enduro Series - Moab, UT

•

29

Rocky Mountain Enduro Series

•
Join on August 21st at New Terrain Brewing Co in Golden, CO to check out the concept for new trails Clear Creek County. More info here:

The Golden Giddyup is coming! 
The Golden Giddyup is a community sponsored bike event and trail stewardship program held in Golden, Colorado on September 10, 2017 on Jeffco Open Space trails. Founded after the 2013 floods wrecked towns and trails from Fort Collins to Colorado Springs, the Giddyup is the product of all of the volunteer hours spent rebuilding our parks. Our partners are the trail stewards at Jeffco Open Space and the Jeffco Outdoors Foundation, all of whom want to make sure that the hard work and community spirit lives on long after the waters have receded.

BACKCOUNTRY LIFELINE is coming to Golden, CO! 
On Saturday, September 9th, Backcountry Lifeline (BCLL), will bring "First Aid for Mountain Bikers" to the public of Golden. In partnership with the Golden Giddyup Race Event, the training will be held at Grampsas Park Pavilion, in Central Golden, from 8:30am to approximately 4 pm with a 1/2 hour lunch (not inlcuded).

2017 12th Annual Moab Ho Down Mountain Bike Festival
Presented by Chile Pepper Bike Shop
October 26, 27, 28 & 29 2017
The Ho Down is 100% non-profit and benefits the Moab Bike Park!
Start planning for the best bike festival weekend of the year! Bike Riding, Enduro Racing, Jump Jamming, Partying, & Bike Movie Watching! Moab Mountain Bike Instruction will be hosting both a Women's Only AND Co-Ed Skills Camp! Sign up early to make sure you get a spot!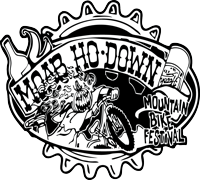 Check our calendar for more upcoming events!
Please join our Facebook Group to RSVP to Group Ride Events

---
Most of our trail work efforts are done in conjunction with the Giddyup Trail Team
For more details, schedule and to get signed up please click the logo below #shapewhatyoushred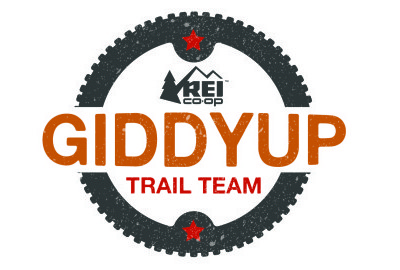 ---
Burning Bike
This is a one of a kind event that has nothing to do with "real" racing, but everything to do with why we mountain bike. Mountain biking brings us all together, provides friendships that can last a lifetime, and makes everything else in life that much sweeter. So now, we get the low-down from the people that inject the fun into riding, camping, and hanging out with your best buds.
Read more about Burning Bike & Strider Huge Rock Enduro.