We've heard you're the lady behind #ladyshred . . . how did that come about?
I have to actually give credit to my friend Katrina DeVore, a friend of mine who is a professional skier and life adventurer out of Aspen. One day a few years ago, we were skiing together and she used it. I thought it was brilliant because it describes exactly that feeling when you see one of your lady friends being a badass and inspiring your soul in a way you can't describe. I started using is proactively first in just skiing and then later as I got more into mountain biking. As I met more ladies in the outdoor industry, it started to pick up and brands like backcountry.com and Qloom and ON3P skis started using it when posting about their female athletes.
We all keep meeting these badass women who challenge themselves, inspire others, and do what they love… and #ladyshred is a way to share that love of our sports with one another and with the world. And I love that guys use it too when they're inspired by the ladies in their life… reaching 13,000+ unique posts and counting!
What are your plans/goals for this upcoming MTB season?
I've got a few races on the calendar but decided not to focus all my energy on racing this season. I did 7 races last season and felt pretty taxed at the end of the summer. While racing is an amazing way to meet people, progress your riding, and have a lot of fun, I also want to plan some trips and explore some new zones that I've never been to. I'd like to either get up to Canada or do a road trip through Jackson and Montana in July or August, and then I'm definitely planning on being in Mexico for two weeks over my birthday in November to ride volcanoes, do some surfing, and race the BME down there.
Where are you from and how long have you been mountain biking?
Born and raised in Albany, NY, finished HS in Delaware, and went to college in Vermont. Surprisingly, I didn't really mountain bike back East. I got my first full suspension bike in 2009 while I was living in San Francisco but spent 2 months that summer in Boulder. I had a very humbling experience on Chimney Gulch where I had no idea what I was doing. I fell 4 times and stuck a handlebar in my rib. I thought something was wrong with the bike.. haha. I went to a Luna Chix MTB clinic shortly after and learned a couple key tips for body position. Later that summer, I went back to California where I only rode a few more times before meeting my now ex-boyfriend (classic story!) in 2011. He truly got my into the sport and taught me the thrill of working hard to reap the reward of going downhill. Fall of 2012, I moved to Colorado and met some ladies who encouraged me to try racing the following summer. At my first race, albeit a "cross country" race… within ten minutes, i thought I'd make up time on the down, went off trail, went OTB, and broke my collarbone 😳. Oops.
Later that summer, as I healed, I told myself to commit… I did… and fell in love. I raced the BME in August and met some of my best friends, current riding partners, and original Rowdies including Tony Bentley, Meredith Watrobka, and Tricia Schadell. The rest is history and my life has forever been changed and for that I am so grateful.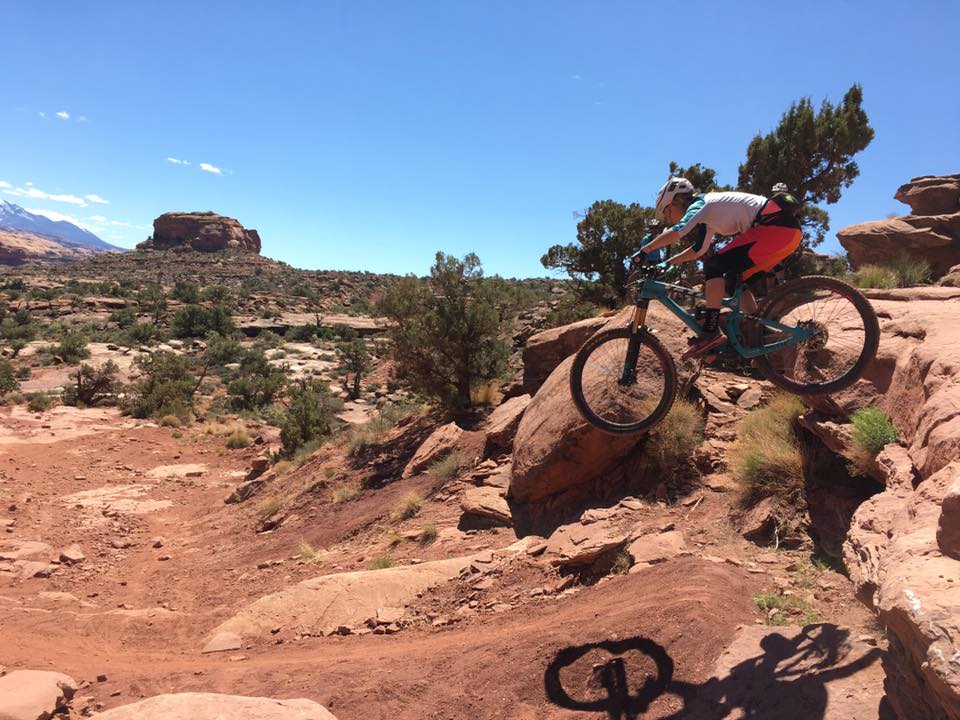 Favorite place to ride bikes, and why?
This is a hard one because my two favorite places to ride are completely opposite of each other. The desert, and the high alpine. Each Spring I get so energized by the energy and flow of places like Sedona and Moab. These places serve as a beginning and end of each season. Both are special in so many ways and so different than what we have here in Colorado.
The high alpine is where I go to feel small and alive. It's long days out out in the mountains where it's just you, your friends, and your bike… and hopefully lots of snacks and water. It's so cool to know how few people in the world actually get to go where you go and see what you see because you're generally miles and miles away from civilization. I cherish all those days and spend the winter and spring, training my body so that I can survive out there way up high!
What noise do you make when you think you're about to crash?
Not sure it's a noise, but more of an Oh F#CK!
What's your spirit animal, and why?
Hawk because I have hawk eyes. I tend to notice the little things before others and have a broad perspective on life. Like to think I soar at the 10,000ft level, aware of all that is around me. Maybe it helps in my riding, still figuring that out 😉
Favorite movie quote?
"So you're saying there's a chance" – Dumb & Dumber
I like to think that anything is possible.
What's your favorite part about being a Colorowdies Ambassador?
The people, the stoke we share for something we love, and how you can see the impact the crew is having on the MTB community by connecting riders together and shaping what we shred through our trail work efforts. And, I love our tag line… "get rowdie, give back."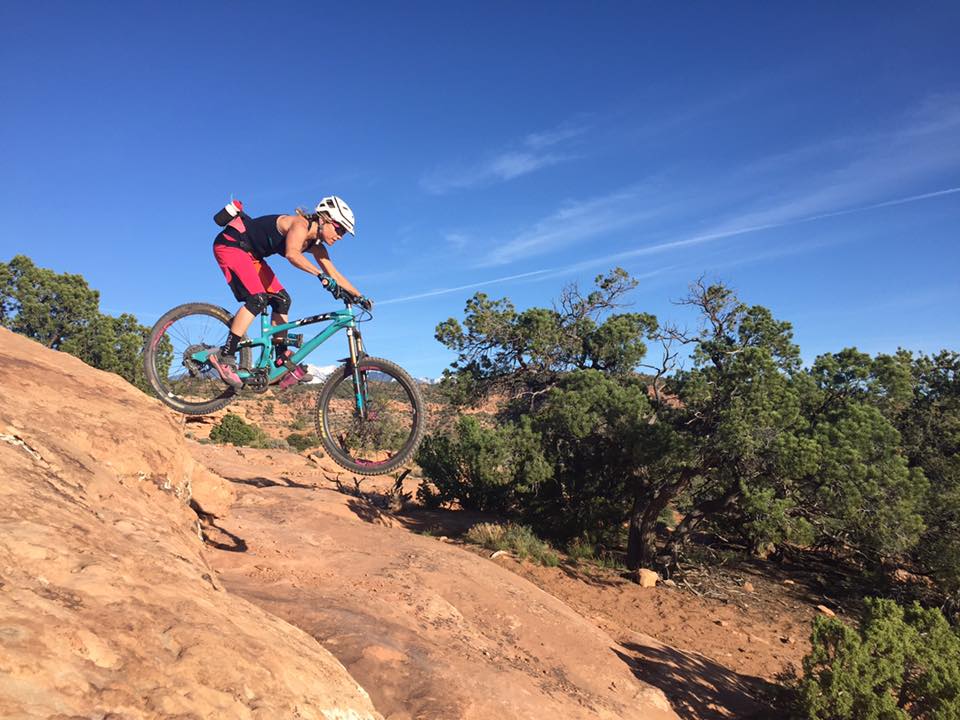 Follow Liz on Instagram :: @long_live_lemmon
Join us to promote connection, progression, and stewardship in the Colorado mountain biking community.